Kevin Hart New Girlfriend Eniko Parrish: Comedian And Girlfriend Strike Back At Haters; Calls Them "Fat, Miserable, And Unhappy"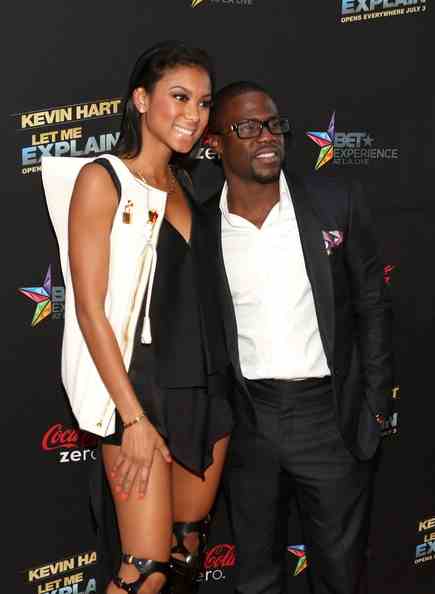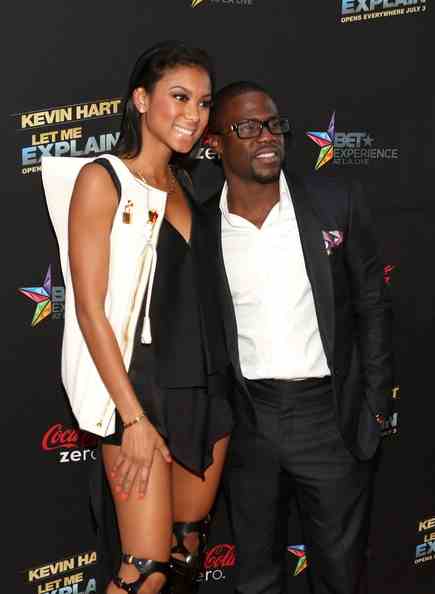 Shooting to stardom as he did with his hit comedy movie, Think Like A Man Kevin Hart has not only achieved success, he has also courted the unwanted part of being a star — the rumors and intrigues. Most of the shots taken at Kevin Hart is on his new girlfriend Eniko Parrish.
It will be recalled that Kevin's ex-wife Torrei Hart accused Eniko and Kevin of having an affair while she was still married to the actor.Now Kevin Hart and new girlfriend Eniko Parrish have had to deal with the negative comments and reactions to their paring. The actor often refers to his Jamaican model girlfriend as "his rib." One fan took a shot at the comedian by saying, "Would she be your rib if you worked at Wal-Mart?"Yet another follower of Kevin's also made it a point to let the actor know just exactly what she thought of his new girlfriend. "I love you Kevin, but I'm just saying! Your rib is that woman that's there when you have nothing to offer but yourself."Instead of just ignoring these comments, Kevin fired back "Well, we will never know the answer to that because I don't work at Walmart. Even more important who are you to define what the definition of RIB is to me?""The meaning of RIB is a women that I can't live without because of the pain that it would cause if she was gone," the comedian added. "If I took your RIB out, would be in a bunch of pain regardless of what you did in life."Yet it seems that Kevin Hart and new girlfriend Eniko Parrish can't seem to get a break from all the hate comments. And even Eniko has lashed back at commenters on Instagram. After the model posted a photo of Kevin and a Pomeranian dog on Instagram, with the caption "OMG – I'm so mad I didn't get to meet him today. Like for real I need that dog babe. Make that happen."A fan with the handle @time4sharon2 said, "Can you buy something for yourself?" Another comment, by @malindamalu went, "Make it happen" you would say that lol. How 'bout you make it happen?"Like her boyfriend, Eniko wasn't about to let the whole incident pass without replying with a few choice words of her own. "Well if you really need to know, first off yes, I could buy it myself, but I won't since he's offered… Take that stick out of your fat, miserable unhappy (expletive) and get off my page with your ignorance."Well it looks like Kevin Hart and new girlfriend Eniko Parrish have that in common at least — they like to get back at people who talk smack about them.